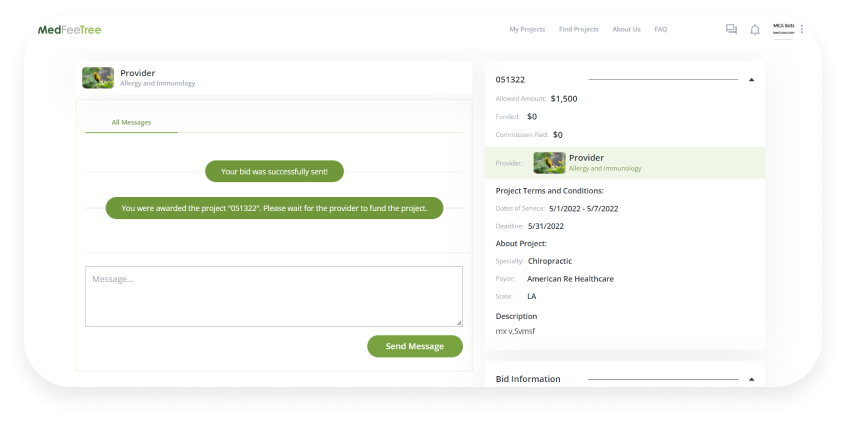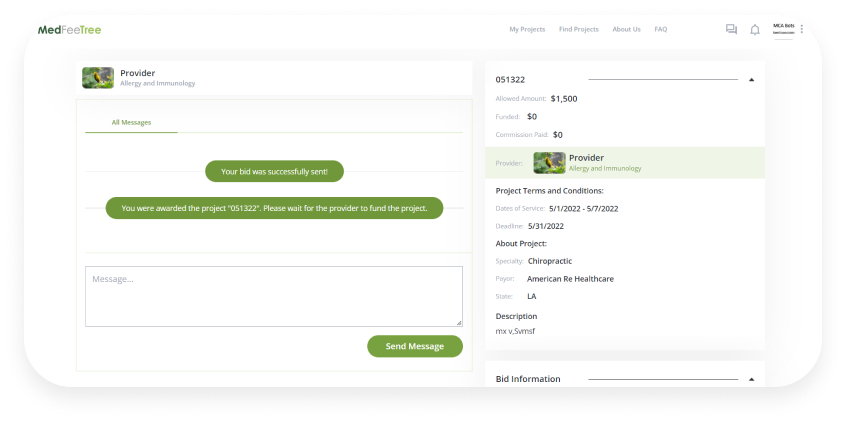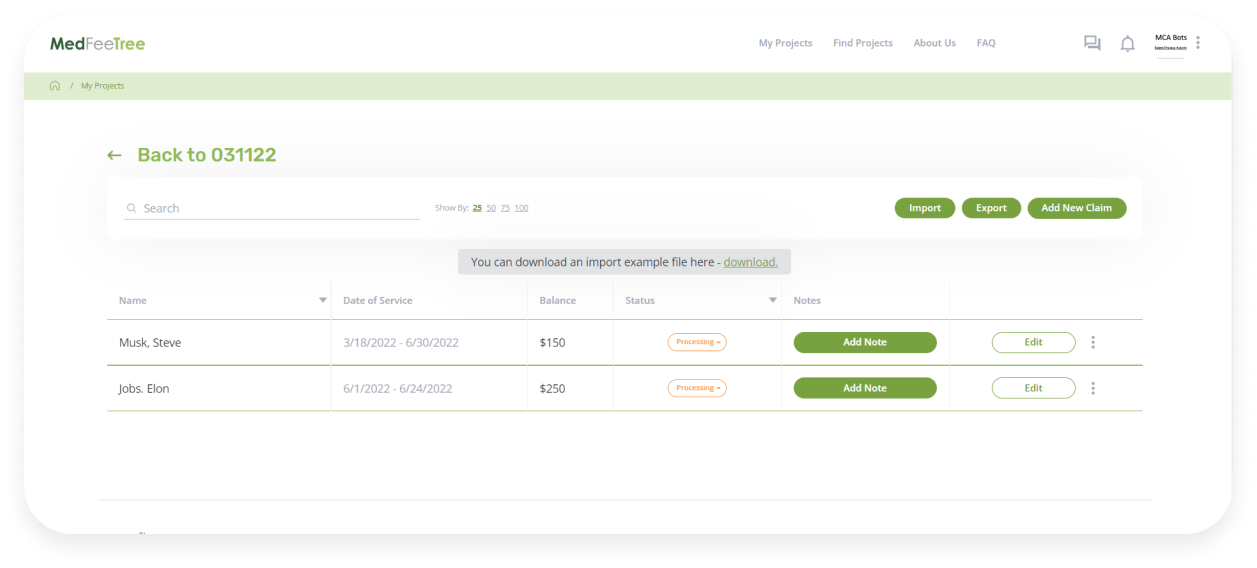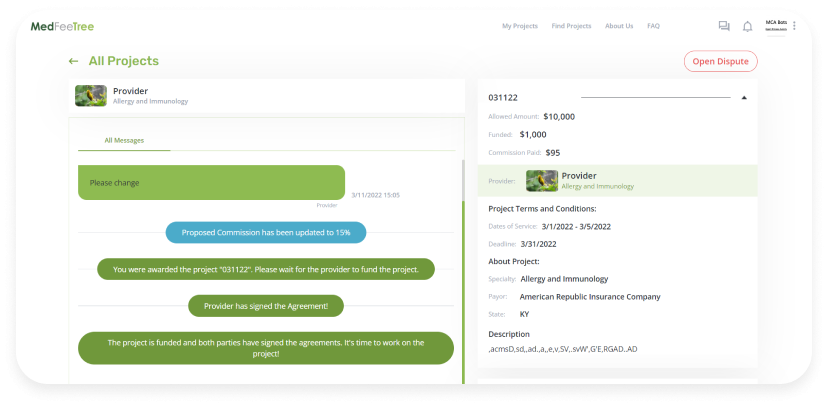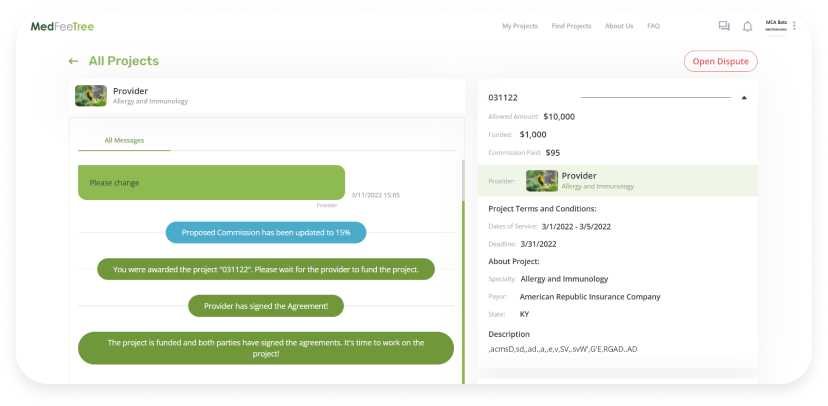 Medical Claim Collections, Reimagined
MedFeeTree is reimagining the medical claim collections process. Our open-market, web-based application helps providers find short-term medical billers that specialize in their specific types of medical claims. MedFeeTree is a market-leading, easy-to-use aging AR bidding application. And we're focused on improving your financial results and extending your team's bandwidth.
Our project-based application helps digitally unite providers and billers to accelerate the collection of your aging medical claims. You define your project requirements, screen biller candidates, and set your commission rate. It's that easy!
Begin accelerating your medical claim collections with help from MedFeeTree.
MedFeeTree offers the following additional services to help reduce your aging AR
Patient Collections
Send text and e-mail statements to patients that allow them to pay their balance from their phone on a secure credit card portal.
MFT Thunderdome
A team of billers will work your project for 14 days so that you can identify the best fit. Whichever biller you select will take on the remaining collections project.
Commercial Contract Audits
Our commercial contract negotiators can review your contracts and advise on best practices and reimbursement in your locality.
RAC, ADR, and ALJ Audits and Appeals
Separate your appeals and audits from your regular RCM to give them the extra TLC they deserve. Have them worked by a specialist that is a proven winner on your type of appeal or audit.
What Our Providers and Billers Have to Say
I have a very specialized practice, so finding great billers is hard to do. MedFeeTree's automated AR platform ensures only billers that focus on my specialty bid on my AR projects. This saves me time and ensures the maximum collection amount will be achieved. The automated platform also gives me access to a dedicated MedFeeTree manager that helps me choose billers and tracks their work to make certain progress is continually achieved.
Dr. Ravis
I used MFT TEAMs, where 3 billers compete against each other to see who does the best and then gets to work my remaining aging AR. This was a great idea because it truly showed me what was collectable, what wasn't and who was the best biller. It's the best way to determine the worth of your AR and be assured everything that's collectable, is collected.
Dr. Lee
MedFeeTree collected my aging AR from insurance payors and from patients. They collected more than I thought was possible from both. My patients enjoyed and even a few complimented the MFT patient collection process in which they get a text message and email to pay their statement via a credit card portal. They could do it all from the text message they received, and they loved it.
Dr. Morris
How do we help you accelerate the
collection of your medical claims?
Access to Specialized
Medical Billers
Open-Market Competitive
Project Bidding
Strategic, Efficient
Connections – Digitally
Providers and medical billers create a free MedFeeTree account
Providers set up a project on our secure platform.
Medical billers review available projects and bid for the work.
Providers review bids and award the project by submitting a deposit into escrow.
Billers work the project and get claims paid; Provider releases escrow payment to the Billers.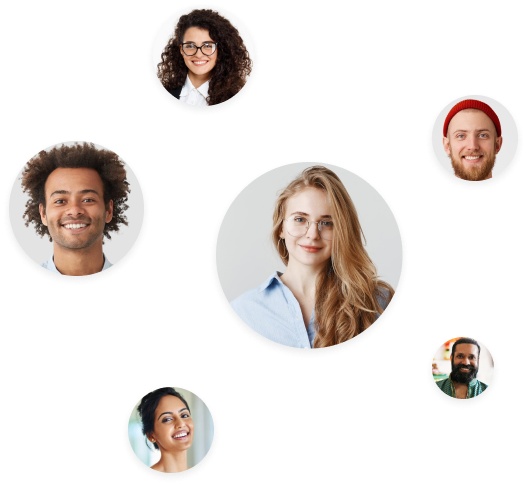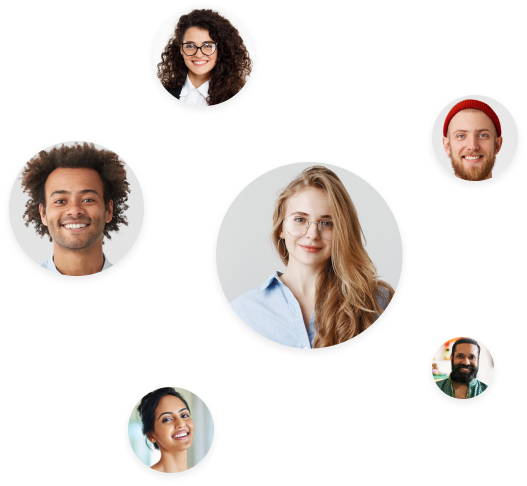 MedFeeTree For Medical Billers
MedFeeTree offers freelance medical billers the opportunity to find and bid on projects. There are projects that fit your skillset, compensation requirements, and time. All with the ability to work anywhere, anytime. There is no need to head into the office each day. And, with mutually agreed-upon terms between providers and medical billers, you can feel at ease.
Access to a Wide
Variety of Projects
Commission Based Compensation